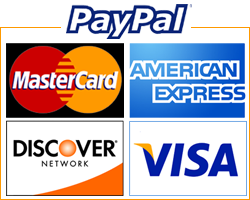 Click on slideshow images above to access featured items.
FREE SHIPPING ON ANY ORDER OF US $ 150 OR MORE.  Whenever your total for physical products totals USD $150 or more, you can choose the FREE SHIPPING option at check-out.  This option applies to all orders shipped worldwide.
Locate products by entering a title, keyword or product number
in the Search Box, or navigate with the category headings.
We offer physical products – CDs, DVDs and Blu-ray Discs – and several audio downloads – together in this one website.
Also, now that Pro Organo is a partner label with NAXOS, we are providing links on CD product pages to one or more of the streaming and download services supplied by NAXOS, so that you may obtain the digital versions of our albums from these reliable, alternate sources.
This website is secure.  Shop here with confidence.
---


Now you can find,
like and follow
ProOrgano on FACEBOOK.
facebook.com/ProOrganoMedia

Link here to one of the oldest and most established of journals about the pipe organ.  Our friends at THE DIAPASON magazine publish news items and videos about Pro Organo recordings.
A 30-LESSON ORGAN INSTRUCTION SERIES, sponsored by the American Guild of Organists (AGO), entitled LESSONS FOR THE NEW ORGANIST can be accessed free-of-charge through the AGO website, and through links provided on the INSTRUCTION PAGE of this website by LINKING HERE.
---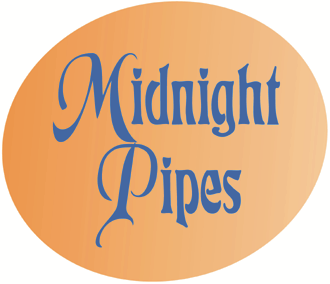 The Midnight Pipes television series is being placed on-line
in high definition at Vimeo.com.
It's classic organ music video from the late 1990s.
Please link here to view and stream – at no charge – all 30 of the available current episodes.
---
ORGAMUSE HAS BEEN ANNOUNCED.
Click here to link to the ORGAMUSE pages.

---
• Website Terms of Use and Privacy Policy – link to it here.
• Link here to shop our most recent releases.
• Sign up for all Pro Organo email notifications.
The regular retail price on all Pro Organo CDs is USD $17.98 for a single disc, and it is USD $20.00 for a double disc title with CD and DVD, and USD $24.98 for a double CD audio package.  Occasionally, you will see select products discounted on this site.  When you purchase USD $150 or more in merchandise at ProOrgano.com, you can choose FREE SHIPPING at check-out, and this offer applies for orders shipped worldwide.
---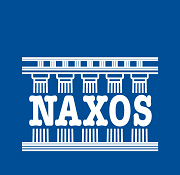 Pro Organo is a Partner Label with Naxos of America.
Naxos is renowned as the world's largest classical music distributor of audio recordings.  Naxos provides the Pro Organo catalog to digital streaming and download services worldwide, including: Apple Music, Amazon, Spotify, Idagio, Pandora, ArkivMusic, Naxos Direct, and Naxos Music Library.
---
Please enjoy these videos about Pro Organo's most recent releases.
---
Today, ProOrgano.com is much more than a CD webstore. We offer MP3 downloads, music scores, informative video, and even organ ringtones … something for every organist and pipe organ enthusiast.
We ship our physical products worldwide by U.S. Postal Service from South Bend, Indiana.
You can check shipping rates here.
If you encounter difficulty in placing your order with this website, please call by phone at USA Area Code 574, then 271-9151, where we will be pleased to receive your order details by phone.  Assistance is generally available from 10 a.m. to 7 p.m. New York time.
We still accept Mail and FAX orders.
Click here to print a mail-in / FAX order form.
As payment, we accept MasterCard, VISA, American Express, Discover and PayPal.
We look forward to serving you!


As of December 15, 2020, nearly all – not all, but almost all – single MP3 audio tracks in the MP3 category at ProOrgano.com will become free of charge.  Just add them to your cart as you like.  Download one, two or as many as you like with our compliments.  We ask that you limit your MP3 downloads to no more than 12 per order, so as not to risk exceeding our MP3 delivery capability.
Also, as the new year 2021 approaches, Pro Organo is completing its digital distribution migration to NAXOS.  Whenever you access a Compact Disc product page at ProOrgano.com, you will find links to specific product pages at various digital streaming and download services, all of which are served by NAXOS.  You'll see links to streaming and download versions of the recording at, among many others,  APPLE MUSIC, SPOTIFY, NAXOS MUSIC LIBRARY, PANDORA, and IDAGIO.  As this transition is completed, MP3 download albums will no longer be available at the ProOrgano.com website.  Instead, please use the handy links to find digital versions of our titles at NAXOS and its many digital affiliates.
OTHER FREE ITEMS