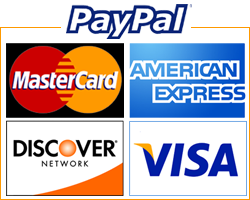 Click on slideshow images above to access featured items.
Locate products by entering a title, keyword or product number
in the Search Box, or navigate with the category headings.
Now you can purchase our physical products – like CDs and DVDs –
AND audio downloads – together in one order – at this website.
This website is secured by GeoTrust. Shop here with confidence.
• Website Terms of Use and Privacy Policy – link to it here.
• Link here to see our most recent releases.  
• Sign up for all Pro Organo email notifications.
---
Pro Organo is planning to retain all of the FREE MP3 DOWNLOADS it has posted since May 11, 2015 and will keep them available on this front page, through the end of calendar year 2015.
---
This September at Pro Organo / South Bend:
     In the audio post studio:
• Audio post-production on the forthcoming new choral CD from the Cathedral of St. John the Divine, New York City, under direction of Kent Tritle.
• Audio post-production on forthcoming new organ recording by Benjamin Saunders from Leeds Cathedral, UK.
    In the video post studio:
• Video post-production on the making of Nordic Journey 5 with American organ virtuoso James D. Hicks.
     In the engraving suite:
• Music score engraving of Frederick Hohman's transcription of Franz Liszt's organ solo transcription of Franz Liszt's Hungarian Rhapsody No. 2.
• Engraving and organ solo transcription of Nordic organ music as commissioned by James D. Hicks.
---
Today, ProOrgano.com is much more than a CD webstore. We now offer MP3 downloads, music scores, informative video, and even organ ringtones … something for every organist and pipe organ enthusiast.
We ship our physical products worldwide by U.S. Postal Service from South Bend, Indiana.
You can check shipping rates here.
If you encounter difficulty in placing your order with this website, please call by phone at: 1-800-336-2224 (USA/Canada Toll Free), or at USA Area Code 574-271-9151 where we will be pleased to receive your order details by phone.
We still accept Mail and FAX orders.
Click here to print a mail-in / FAX order form.
We accept MasterCard, VISA, American Express, Discover and now … PayPal.
We look forward to serving you!
LOOK! FREE ITEMS!
These items are free through 31 December 2015:
FREE DOWNLOAD
for week of SEPTEMBER 14, 2015:
Frederick Hohman plays "Kol Nidrei, Op 163 [1928]" by Edwin H. Lemare on the Austin Organ, Opus 1204 [1924] in Soldiers and Sailors Memorial Auditorium in Chattanooga, Tennessee, from the album Lemare Affair IV.
FREE DOWNLOAD
for week of AUGUST 17, 2015:
Claudia Dumschat plays "Nun Komm der Heiden Heiland," from the Great 18 Chorale Preludes of J. S. Bach, BWV 659, on the von Beckerath organ at St. Michael's Episcopal Church, New York City.
FREE DOWNLOAD
for week of AUGUST 10, 2015:
Frederick Hohman plays Vivace (concluding movement) from Trio Sonata III in D minor, BWV 527, by Johann Sebastian Bach on the Noel Mander organ of the Winston Churchill Memorial, Fulton, Missouri.
FREE DOWNLOAD
for week of AUGUST 3, 2015:
Isabelle Demers plays Max Reger's Gigue, Op 80 No 4, on the Patrick M. Murphy & Associates organ, Opus 53, in St. Patrick's R.C. Church, New Orleans, Louisiana.
FREE DOWNLOAD
for week of JULY 27, 2015:
The Choirs of Saint Paul's Parish, K Street, Washington, D.C., under direction of Jeffrey Smith and with organ accompanist Scott Dettra, sing Jeffrey Smith's hymn-anthem on Adoro te devote.
FREE DOWNLOAD
for week of JULY 20, 2015:
Frederick Hohman plays Scherzo Fugue, Op 102 by Edwin H. Lemare on the Kotzschmar organ of Portland, Maine City Hall Auditorium.
FREE DOWNLOAD
for week of JULY 13, 2015:
David Enlow plays Andantino from Six Canonic Studies, Opus 56 by Robert Schumann on the organ of Church of the Resurrection, New York City
FREE DOWNLOAD
for week of JULY 6, 2015:
Brenda Lynne Leach plays Toccata in d minor, BuxWv 155 by Dietrich Buxtehude on the Berghaus organ of St. Stephen's Church, Wilkes-Barre, Pennsylvania USA
FREE DOWNLOAD
for week of JUNE 29, 2015:
A grand rendition of the hymn-tune Richmond from the choirs, brass, organ and congregation of Saint Paul's Parish, K Street, Washington, D.C. as led by Jeffrey Smith
FREE DOWNLOAD
for week of JUNE 22, 2015:
Robert Bates plays Prelude and Fugue in A minor of Johannes Brahms on the Bond organ of Holy Rosary Church, Portland, Oregon
FREE DOWNLOAD
for week of JUNE 15, 2015:
Charles Callahan plays Siciliana by Afred Hollins on the organ of Church of the Holy Family, New York City
FREE DOWNLOAD
for week of JUNE 08, 2015:
Frederick Hohman plays Final from Organ Symphony No. 3 by Vierne on the oldest intact 4-manual E. M. Skinner organ, Opus 190.
FREE DOWNLOAD
for week of JUNE 01, 2015:
Justin Hartz plays Percy Fletcher's Fountain Reverie on the Longwood Gardens organ
FREE DOWNLOAD
for week of MAY 25, 2015:  (delivery issues on this track have been fixed as of 27 May 2015)
John Walker plays Saint-Saëns Fantasie in E-flat on the organ of The Riverside Church, New York
FREE DOWNLOAD
for week of MAY 18, 2015:
Bach's Toccata and Fugue in F, BWV 540, Frederick Hohman plays at First Lutheran of Lyons

FREE DOWNLOAD
for week of MAY 11, 2015:
Bach's "9/8" Prelude and Fugue in C, BWV 547, Frederick Hohman plays at First Lutheran of Lyons
OTHER FREE ITEMS